Aviation in Shady Cove began on Edward Tepper's property near Old Ferry Road about 1939.  His personal airstrip was used by Tepper and his pilot friends until needing to be relocated for safety reasons.  Pilots Edward T Tepper and John P Jones, with friend Ralph J Reinning purchased the current property and formed Rogue Air, Inc., a non-profit corporation on March 17, 1949.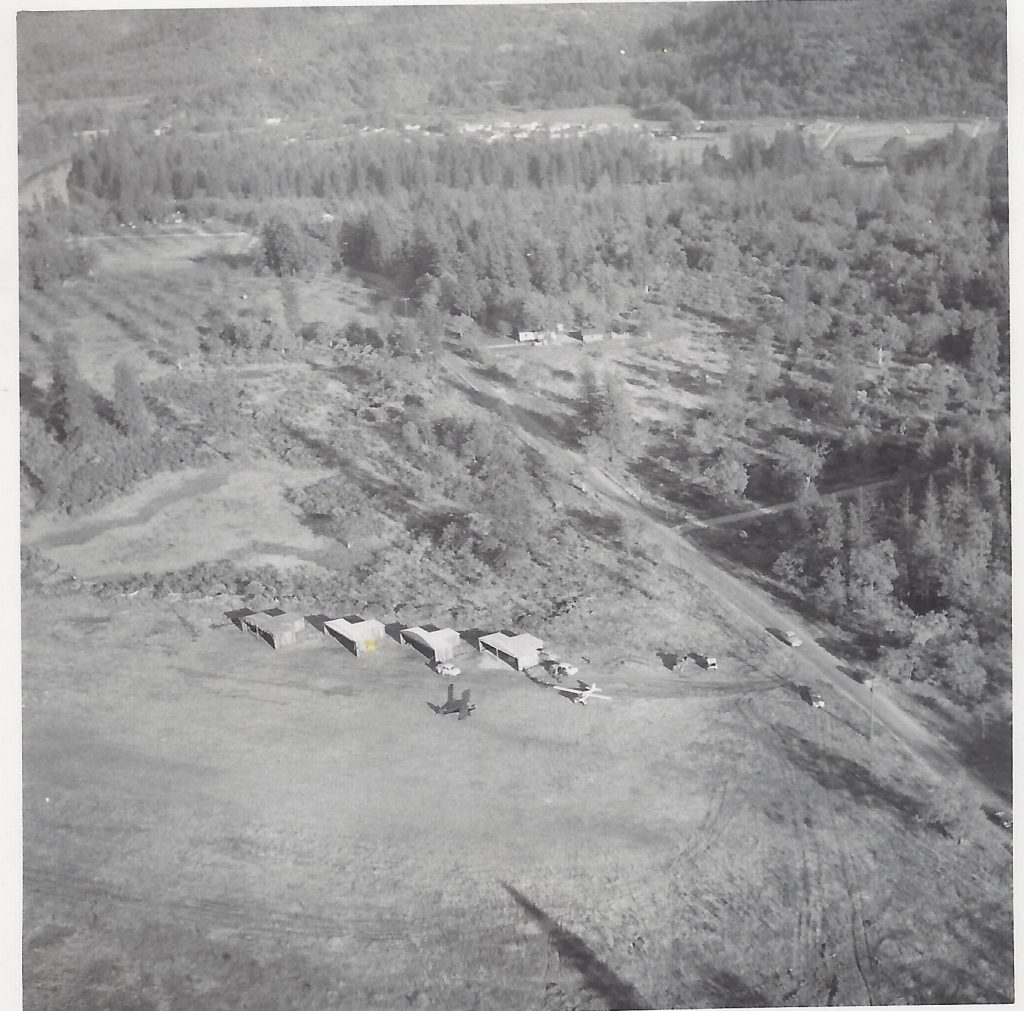 They cleared rocks from the new property, relocated their airplanes, and the Shady Cove Airport was born. 
Frequent visitors to the airport included Stan Key (Shady Cove), Dr Vogel (Medford), Gill Purdy (Shady Cove) and Eugene Burrill (Prospect).
Today, the Shady Cove Air Park remains an important part of the Upper Rogue Community.  The new Helipad offers increased safety and access for Mercy Flights when transporting patients.  The south operations area is used regularly for Dept of Forestry fire crews during fire season. 
A growing number of pilot families live and fly out of the Shady Cove Airport.