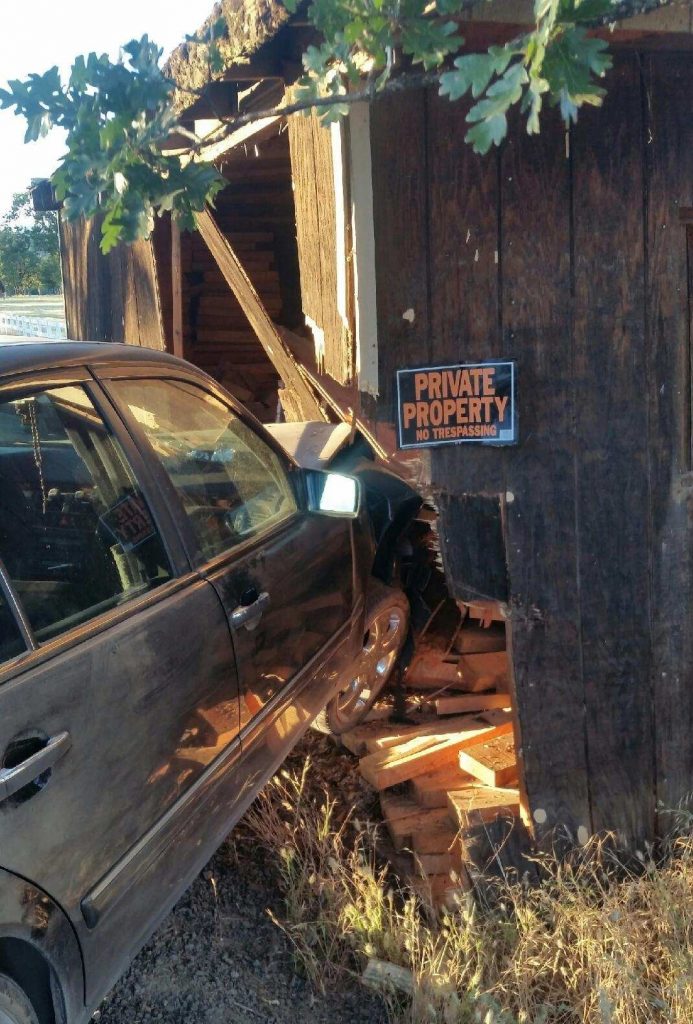 Wood shed had been hit with a car last summer. Immediate repairs were hastily made to secure contents from weather, but the shed wall remained insecure.
Earlier this spring, the damaged West wall was removed. Volunteers moved the structure to the south, back onto the foundation. They then rebuilt the West wall and installed new siding on both the West and South ends. Siding was secured on the East and North walls, as needed.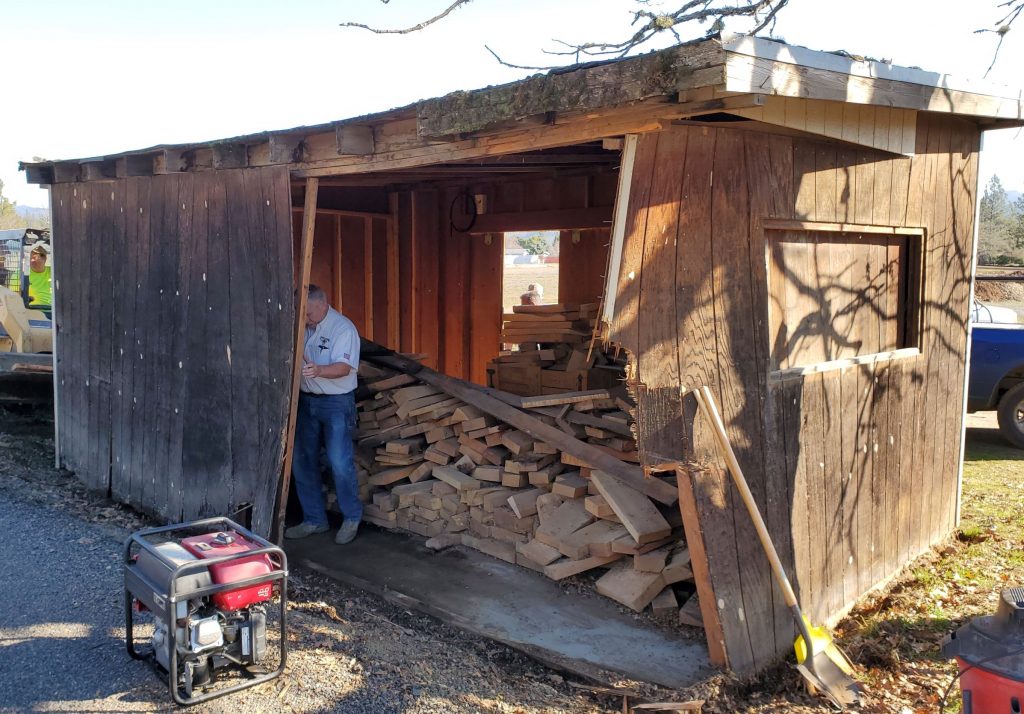 Exposed trusses on West side were secured and a new fascia board installed. Painting volunteers then applied 2 coats primer to all 4 sides.
One brave soul climbed onto the roof to remove substantial debris, limbs, and moss. He then trimmed tree branches away from the roof.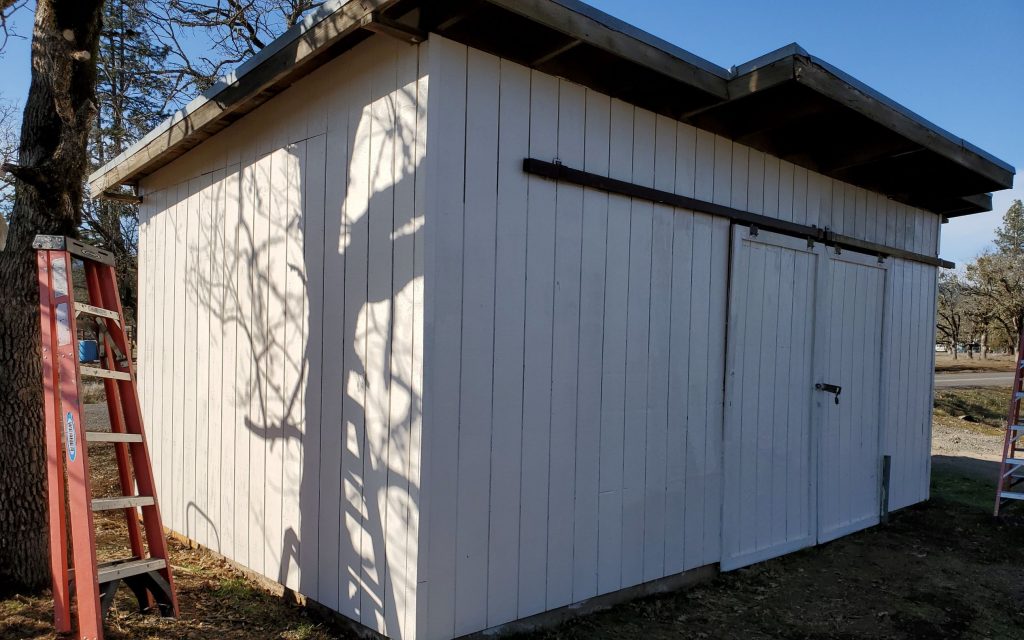 Equipment was used to remove earth back away from structure and level ground on the East side, primarily removing a large ground squirrel mound.
A pressure treated barrier was installed on the West side at ground level, to protect structure from road and hopefully slow the ground squirrels down.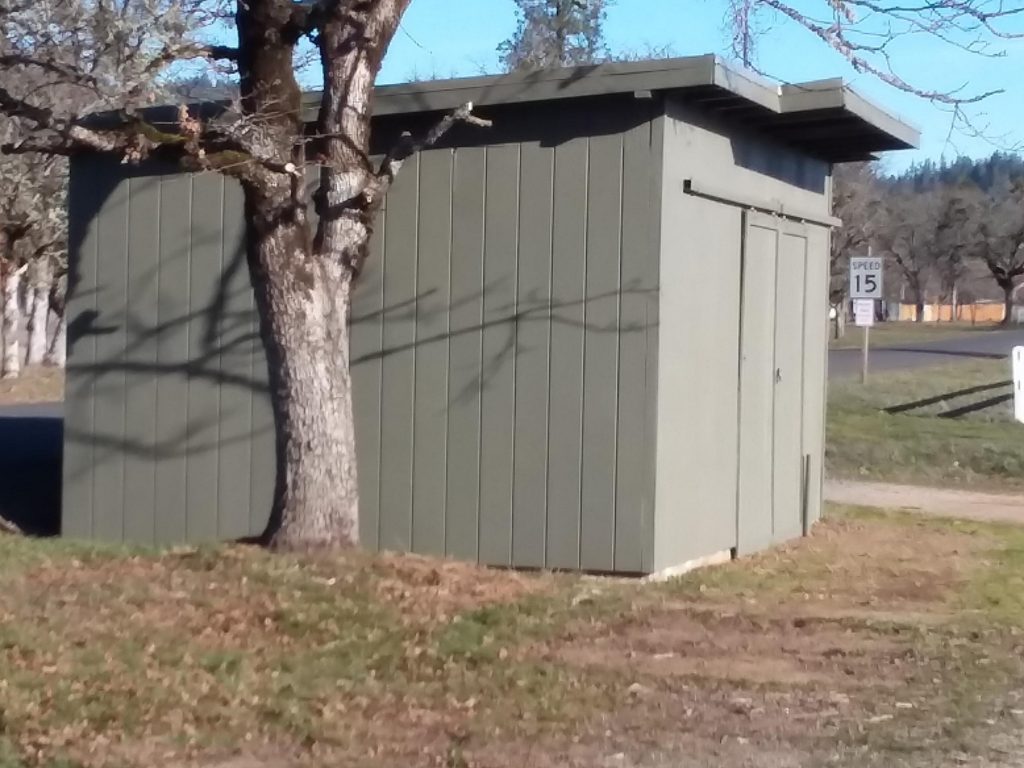 A nice, earthy green paint color was chosen. Paint was donated, and 2 coats paint applied.
Materials, equipment, tools, and over 50 hours were donated by shareholders and residents to this project.
Thank you all!