SHADY COVE, OREGON (March 11, 2020) — Rogue Air Inc will officially launch the operation of a new concrete helicopter landing area at Shady Cove Airport on Saturday, March 14 at 1 pm with a ribbon cutting ceremony. Community members are invited to join the celebration and enjoy refreshments following the ceremony.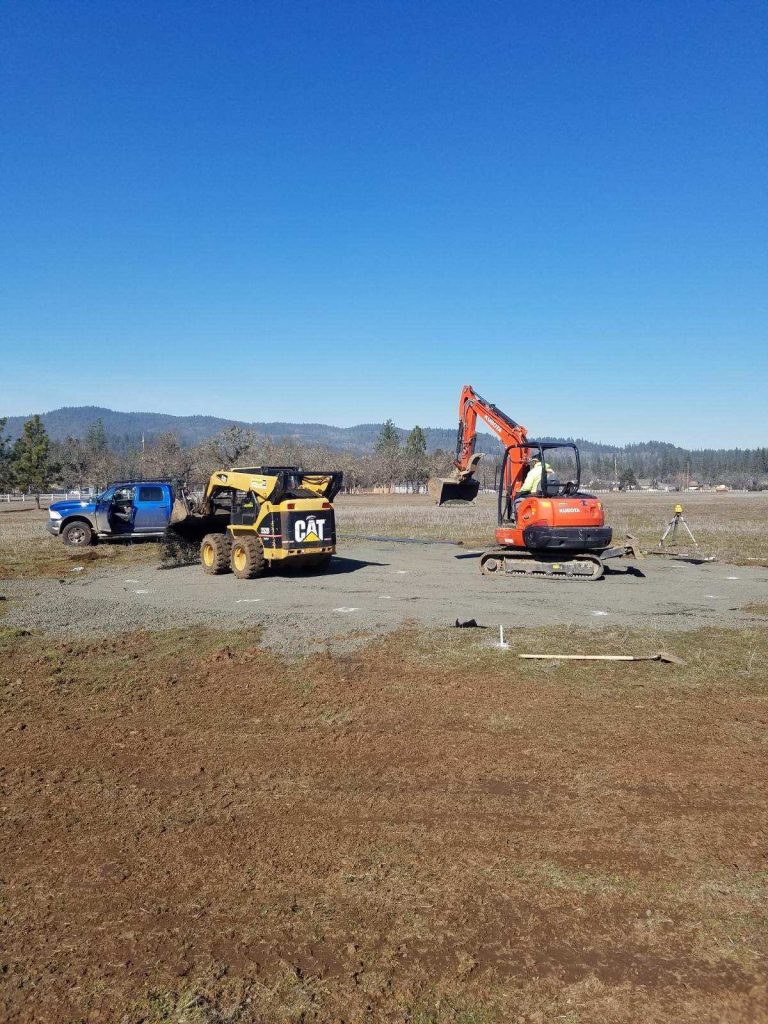 "We couldn't have built this helicopter landing area without support from our partners at Mercy Flights, local contractors and a team of vendors and contributors," said Mike Butler, vice president of Rogue Air Inc., the company that owns the Shady Cove Airport.
According to Butler, Rogue Air's goal with the project is to improve access for the transport of patients and improve safety for flight and ground operations. Medical teams previously picked up and delivered patients on the unprepared open landing area that could be muddy at times. The new landing and takeoff area is constructed with concrete, which is the most durable, non-combustible material for long term reliable helicopter operations.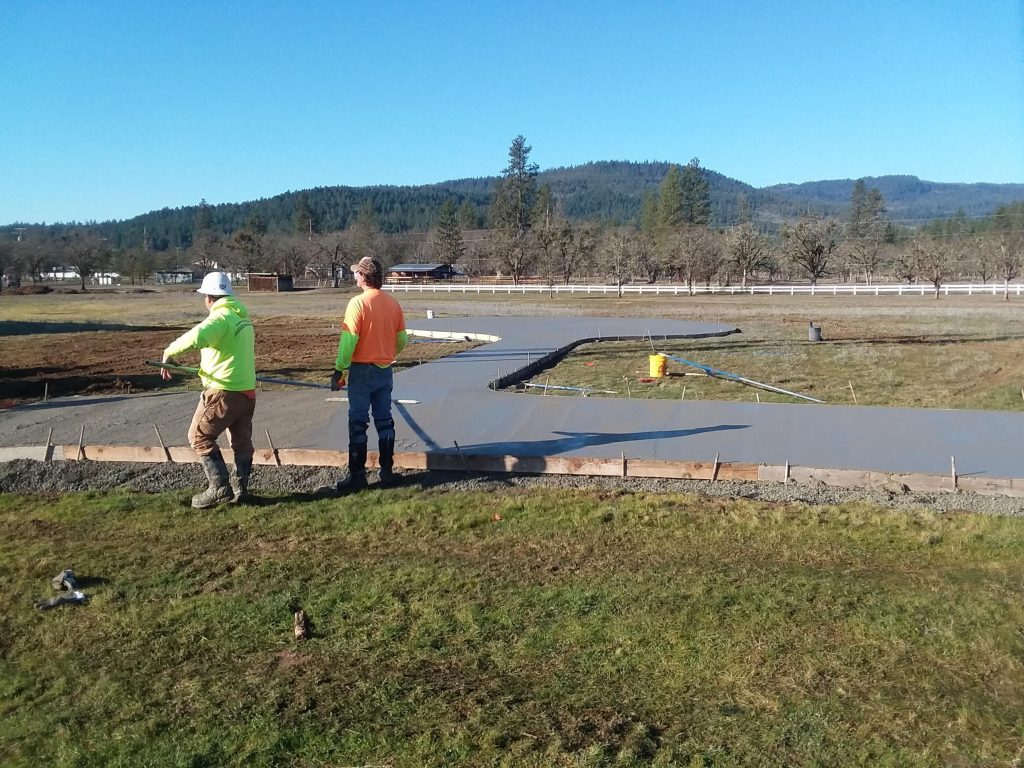 "Our Mercy Flights team is excited to have the new helicopter landing area at Shady Cove Airport," said Josh McCabe, chief pilot for Mercy Flights and liaison for the project. "We value our partnership with Rogue Air and appreciate the community's support of medical transports for Southern Oregon residents."
While the $15,000 project (not including volunteer labor) is complete, Shady Cove Airport is accepting donations to pay for the remaining $3,500 in costs not yet covered. To donate, contact board@rogueair.org or mail payment to Rogue Air Inc PO Box 1175 Shady Cove, OR 97539, designated for the Heli-Pad.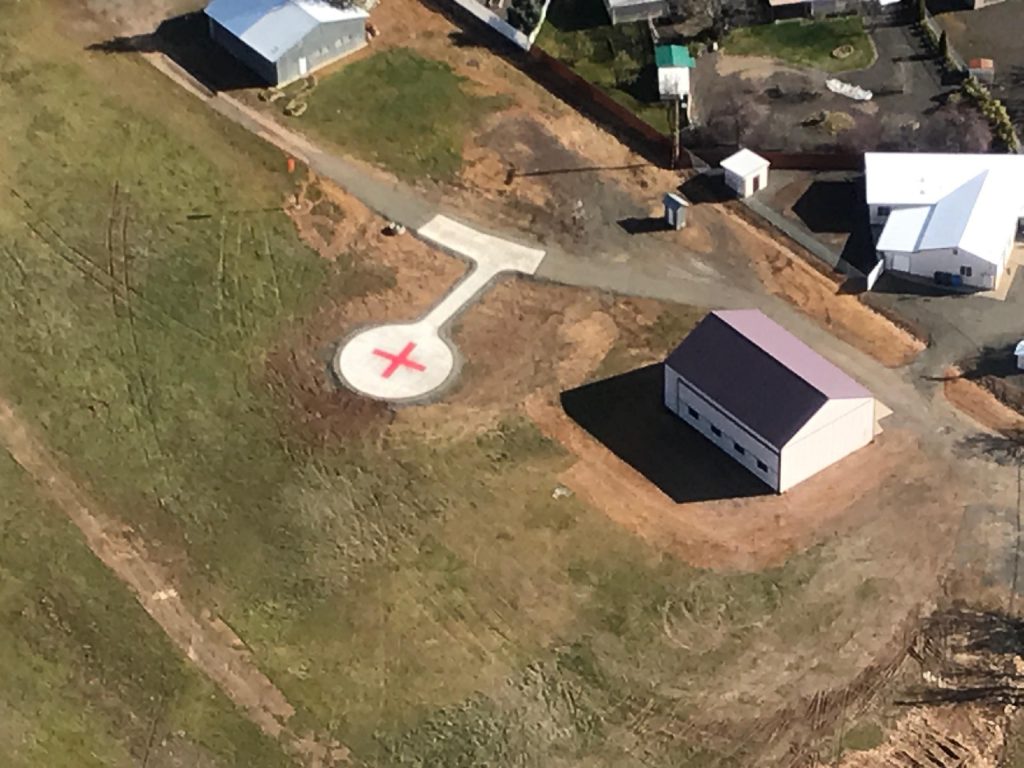 "There are many vendors and individuals who contributed time, energy, resources and products at no charge," said Butler. "We want to recognize those who made donations and thank Mercy Flights for the value they bring to our communities in Northern Jackson County.
Vendors and contributors include: Knife River Materials; Kogap Excavation; Carlton Construction; Dixon Steel; Freel Ranch Quarry; Precision Curbs; Southern Oregon Concrete Pumping; Rogue Air Inc. members Mike and Lori Butler, Jim East, Gary Amidon & Stacie Lopez, Tim and Connie Tepper, Chris and Corrie Beebe, and Eric and Jami Engebretson.